POS SOFTWARE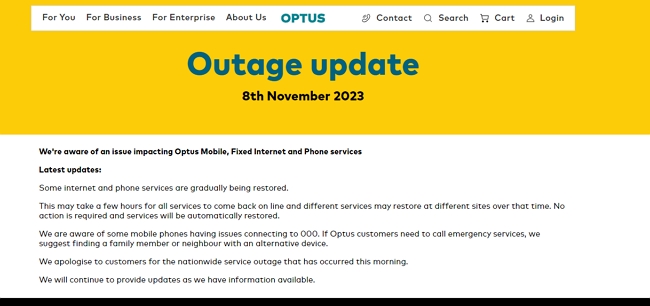 Optus outage impact
As of now, this massive Optus network outage has stretched past 12 hours, leaving millions of Australians and businesses disconnected. For retailers relying on Optus for their point of sale and EFTPOS systems, this extended outage has been nothing short of a nightmare.
Our POS System support teams have been inundated with calls from court clients seeking help running their stores. We have now been all hands on deck as we scramble to assist our clients from this failure.
For brick-and-mortar shops, having a working point-of-sale and EFTPOS system is their lifeline. Retailers rely on them to take payments, manage inventory and operate their stores smoothly. 
So when a major telco like Optus goes down, it directly threatens their ability to make sales and ultimately stay in business. This outage has severely impacted small retailers in the following ways:
Loss of phone payments - Retailers can't take phone orders without telco services operational.

Customer communications cut - Stores can't call or email customers about orders and stock.

No Internet - Most business communications today are by internet

Support is cut - Our support staff cannot dial in to help them.

EFTPOS systems went down for some of our clients, which means their Revenue grinds to a halt - With no ability to take EFTPOS, stores can see their takings halved. 
Our POS Team Steps Up To Assist
Our POS support teams have been flat-out trying to fill the void.
Despite the endless influx of calls and inquiries, we've risen to the challenge to try our best to help retailers keep running through this outage. While we can't single-handedly fix Optus' faults, our support teams are doing everything possible to minimize the damage to affected retailers. 
Keep note of the Financial Impact
In our view, someone needs to commit to compensation. We hope that someone takes responsibility to compensates appropriately for losses inflicted by this catastrophic outage. If so, you will need to be able to substantiate your claim.
Cost of the Outage
Substantiate your claim