*Free* CRM Software included for retail.
A Retail CRM  Software management tool is used to establish, develop and develop relationships with your target customers, increasing your customer value and profits. 
Emphasise your value proposition and differentiate. Our software management tool allows you to establish, develop and develop relationships with your target customers, increasing your customer value and profits.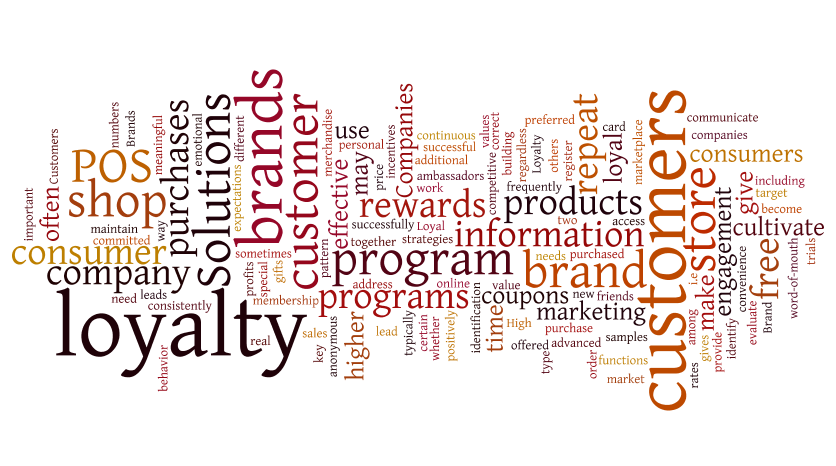 A customer relationship management CRM Software system is crucial to understanding your target audience, delivering personalized marketing, and fulfilling consumer demand. So this CRM software for retailers is designed to accommodate Customer management, which is vital to any retail business. Today, most growth in retail is through automated Customer relationship management
So this CRM system collects, store and process accurate and detailed customer data in one place.
CRM software changes with changing conditions and proves more efficient than manual systems. 
Here you can now have a free professional loyalty system fully integrated into your point-of-sale software to help you engage and retain customers.
Why have a POS VS CRM issue when you can have both together?
Some of the extensive features include in this CRM Marketing tool are:
Customer segmentation 
You can make your marketing more relevant by dividing your customer base into groups that are similar in some particular way, such as age, gender, interests and spending habits. Every customer is different, and your marketing effort would be better if you could target these specific groups with messages that these people would find relevant.
It also allows you to gain a deeper understanding of your customer's preferences and needs and so on customer satisfaction (CSAT) 
A big plus is that you can analyse customer or group purchase history to identify buying patterns based on what decisions they have made in the past. From purchase history, dates of purchase and order location, layer the correct details to target the correct audience.
Email marketing
Today this is one of the best marketing methods for retailers. With such marketing at a relatively low cost, you can promote and market your products and services. 
This is particularly true when something happens, and you need a channel to communicate your brand and shop. 
This helps you build a lasting relationship with your customers.
Customer engagement.
Loyal customers will buy more, and this loyalty and engagement are often intertwined. Better engagement will foster this. It also improves customer retention, increases your shop loyalty, adds to your customer experiences (CSAT) and creates store ambassadors out of your customers.
Loyalty system
Monitor your loyalty programs where your customers can be rewarded based on were rules you set, such as visits, spending, profit, etc. See what works and what does not.
It can periodically give additional rewards, such as free items on their loyalty card electronically, all automatically to help increase customer sales with personalised and public promotional plans and marketing schemes that can include rewards, point or discount cards with us. They're not mutually exclusive. You could use several together plus now you can have specialised discounts e.g. send your customers a birthday offer on their birthday.
Marketing Cloud
With its centralised data source, your organisation can collaborate on contact management, and by collating all your sales and operational information in one place, you get a more comprehensive view of your business. Once you have organised your customer information, you will be freed you up from this repetitive task so you have more time to focus on the actual growing of your business and so deliver great service.
Prospecting and Lead management system
Improve your shop by improving your searching for potential buyers for your products and services to move these people into revenue-generating customers. This is an all-in-one marketing CRM software built for retailers to acquire potential customers and sell more to existing customers.  
Customer Catchment Analysis
This will give you insights into the demographics and purchasing habits of people in your area.  This will allow you to investigate better what your customers' needs are, their current spending and what items they want. This allows you to direct your emphasis better to your potential customers.
Demand forecasting
This CRM system can be used to measure actual sales demand now and to help accurately forecast sales demand in the future. This lets you have more extensive sales forecasting and stock management, allowing you to better prepare for future market demands and manage your stock. It also allows for better procurement activities as it can be fine-tuned, allowing on-time deliveries, fewer backorders, lower inventory, and higher profits.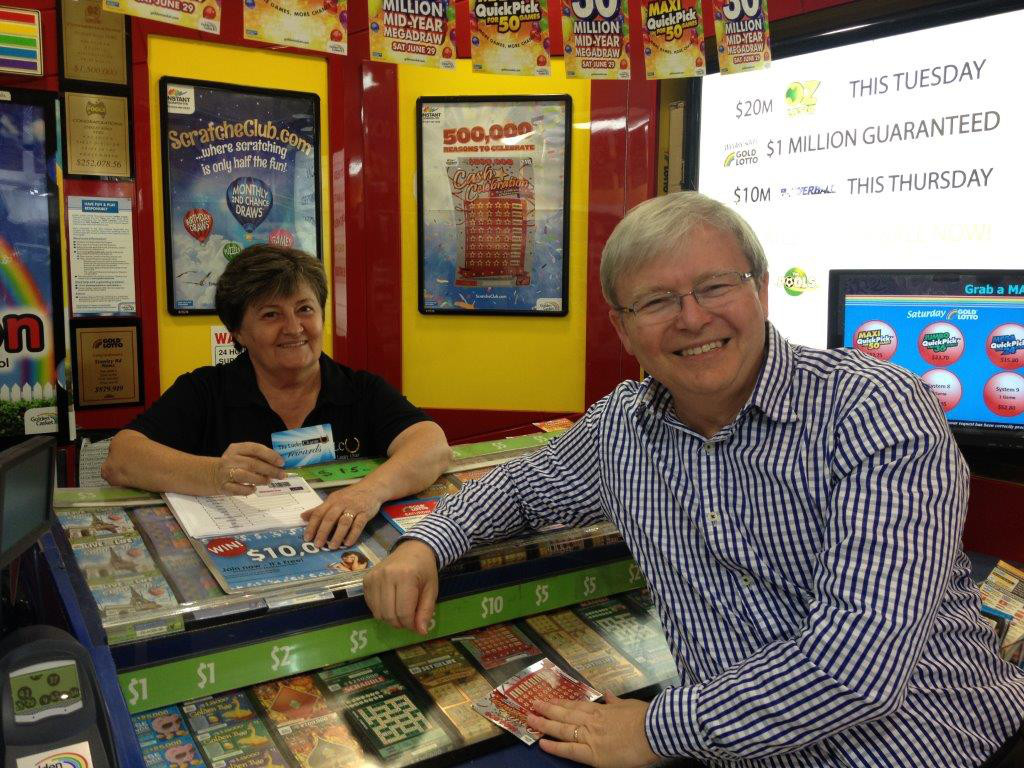 With us, you can scale your rewards program from one shop with 100 members to here over 341,448 members over the whole of Australia. As you can see, using our loyalty program, the TLC group grew their basket size from $25.58 to $29.07 in two years.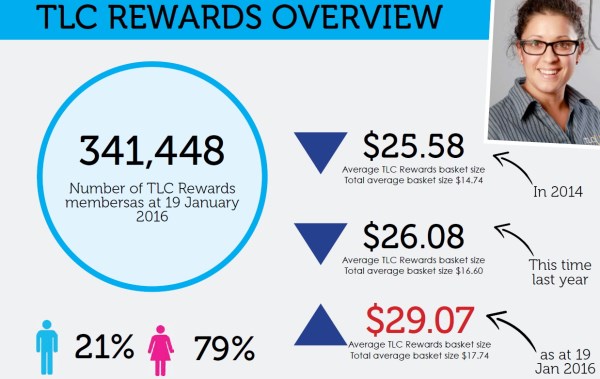 With a sound CRM system and clever loyalty rewards – all plugged into your POS and accounting software – you can delight shoppers and generate more revenue.