A wholesale distribution system that grows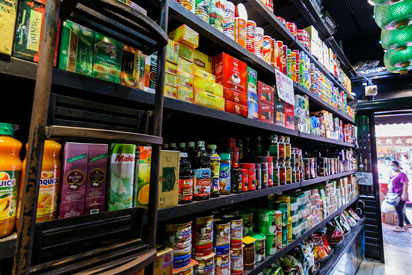 A profitable B2B  wholesale and distribution organisation needs powerful inventory management. This is an easy and scalable system for you. Using it, you will have full access to the tools you need to grow your business, now and in the future, as we understand the differences between different trading models, wholesale, distribution, retail, online, offline, marketplace… or any combination.
Gain an information hub—a one-stop place to find all the information about your business.
With powerful customer management software, a broader understanding and adoption of tools that provide a clear view of customers can grow customer loyalty. See how loyal customers will end up spending more.
Jumpstart your business with dramatic cost savings with this wholesale and distribution specialised system that can track products, suppliers, and consumers, which puts you in control of your supply chain.
This will increase your business efficiency by using software made to be a single, integrated platform to meet your specific challenges.
You can generate more revenue with a sound CRM system and its inbuilt loyalty systems.
Check out many of its features.
Provide the best and fastest service to your customers.
Reduce fulfilment costs using its wider supply chain management systems.
Identify problem areas and act quickly in your business.
Increase sales, profitability, and control for your businesses.
Reduce administrative overheads
Access your information online, anywhere and anytime. 
Drive more business growth with its added functionality
You can have better forecasting with AI
If you want, much of your purchasing can be automated.
Reduce costs by getting the best-buying terms for you,
Get intuitive and easy-to-use software designed, developed, and supported here in Australia.
It is used in single and multi-locations to allow control and management of all areas of the business.
Have a central information centre so you can have immediate information on almost all parts of your business, e.g. customer history, the current order status, stock levels, and profitability.
Set up time-sensitive pricing and promotions.
Have an integrated e-Commerce solution.
Choosing the right POS software is crucial to the success of your business. This one will drive your excellence, improve your margins, and thrive in today's competitive, changing world.
To find out more click here.