Mobile inventory management
Here is the latest mobile inventory management software for flexible use of handheld data collector scanning solutions with built-in AI intelligence to achieve inventory and warehouse management changes.  Traditionally, it was done by hand with pen and paper, but tools have been developed to eliminate many problems, troubles and troubles of managing inventory. Its smooth integrations keep your POS software synchronized to ensure accurate inventory management.
Quickly track your inventory levels and trends among suppliers, warehouses and customers through a central management point. Get real-time stock control.
With the help of mobile inventory management software, you can monitor your inventory levels and trends. It is an ideal solution for any type of business, whether small or large, to manage and control your inventory. It is also used as a tool for improving your warehouse operations.   With this, you can scan items, bar codes, UPCs and other similar data that can be used in tracking inventory.
With this Mobile inventory management, you can also manage inventory using mobile devices.
Create in your business a nerve centre!
We are proud to present a wireless stock control that's also easy to use and affordable. This Mobile Stock Management System works on all wireless capable handheld PDA (Personal Digital Assistant).
It contains powerful inventory management software that is easy to use.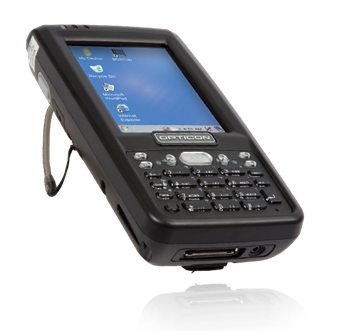 It can send information to your database instantly from anywhere in the store. You only need the PDA, the program and a wireless access point. Any existing network can be upgraded to wireless.  Our workplace PDA devices are rugged, robust and sturdy.  This is because today, often, your stock is in many hard to get to places or held in different locations, so you need mobile devices to track stock and asset movements. That is where our mobile asset and inventory management software comes into play. 
Designed, developed and supported in Australia.
You can check a stock item for
A simple stock enquiry
Doing Returns both for your shop and for your subagents.
Stocktaking
Stock ordering
Printing labels
Changing stock item details like:
Dissection, family, class, category, ordering method, label type, location, discount value and on-hand level.
Change prices and print shelf labels.
Invoice
Prevent stockouts by setting restock notifications ahead of stock shortages
Get detailed audit trails so you can identify your inventory problem areas.