Retail Point of sale (POS) Software for 2022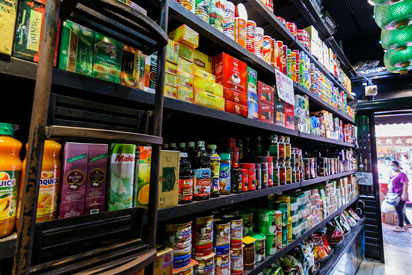 This Full Retail Management System gives you an information Hub to manage your business cost-effectively. Create a nerve centre for your operation.
Looking for:
- Increased efficiency when inventory is tracked and managed.
- Faster sales which improve customer satisfaction - Increased accuracy when pricing items.
- Improved customer service when items are in stock.
- Simple and quick to use, making it easy for customers to find what they're looking for.
- Increased profits through increased sales and reduced waste
You can also have an omnichannel  POS software that is designed, developed, and supported here in Australia, especially for a general retailer and when it comes to selling your merchandise, this is the best. Plus it has a growth path with seamless e-commerce integration, contactless payments, multichannel stock management, and a whole lot more.
Create a nerve centre in your business! Dissipated data costs you.
We offer a solution that will improve your efficiencies at the point of sale; this will enhance your customer experience and can add new services. 
Grow your business.
The early days of using a cash register and pen and notebook for accounting and processing transactions are gone, and this proudly Australian-built complete POS System is written by a company with over 38 years of point-of-sale software. An industry's leading point-of-sale software provider is the right choice for your Point of Sale System. It is feature-packed with free features that others call extras. 
We make it easy to run and manage a general or retail shop. Our system can handle to handle the large number of items required.
Quickly serve your customers with our super fast register software.
 It covers from point-of-sale (POS) to back office to head office operations, and every aspect of your shop is tracked, for example, what customers made the purchase, what they bought when they brought it and who serviced them in the shop.  Get features that you can use and matter.
Our software gives you the tools to compete in a modern business environment, save you the time and money to allow you to achieve your business goals.
It automatically does your receipts, produces invoices, makes you a delivery sheet if required, manages your stock, and so much more.
Now it includes a free CRM section to measure your CSAT.
Be more productive and efficient!
For more details, click here
We can help you too? Click here.