POS SOFTWARE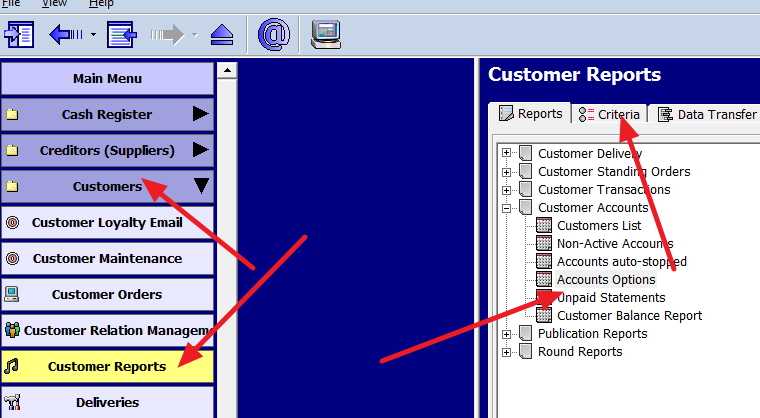 A late-payment policy is causing problems now.
They have always been a sore point at the best of times. Many have been waving the fee for the duration of this crisis. Some have asked people to contact them to discuss it on an individual basis.  Let face it people have lost jobs and many have suffered a major loss of income. Now not the time to act heartless.
Now that it looks like the immediate crisis is over. People are returning back to work, Victoria is the last with the 30th of November. 
So now what are you going to do?
Let me know?
If you want to know which customers are now affected? 
1. From the Main Menu, go to Customers and then Customer Reports.
2. Double-click on the Customer Accounts options to expand the report.
3. Click on the Accounts Options report and then click the Go to Criteria Report.
4. Select any options on this screen and then click the Show report.
5. The customers set to receive a late payment fee will have Yes in the LateFee column.