POS SOFTWARE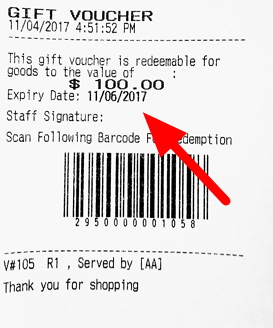 What many retailers do, is offer their gift cards with a bit of a discount in an effort to sell them say $100 giftcard get 2.5% extra as an incentive.
Well if you do this, here is a tip that works better.
Rather than sell a $100 for a $102.50 gift card, issue two gift cards one for $100 to the proposed beneficiary and the other for $2.50 which is given free to the buyer of the gift card as a thank you.  In that case, you may get two customers, the beneficiary and the buyer of the gift card.