POS SOFTWARE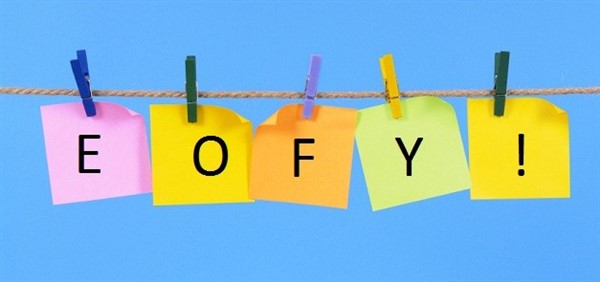 For most of us, the End of the Financial Year (EOFY) is on the 30 June. For most businesses, it is a significant time. The immediate problem is super which has to be in by the 28 July. Then what we need to do is prepare by 31 October. If you do not use an accountant, you must lodge to the ATO by then but you often get some more time often with an accountant.
Here are some tips for now:
1) Make an EOFY sale. Get rid of as much stock as you can. Useless stock, if kept, generally goes into the stock figure at a wholesale value. That will increase your profit.
2) Review your debtors and creditors. Be careful here as if debts that need to be written off are not written off, it increases your profit. If creditors are written off, it increases your profits. As such most people write off the debtor now and the next financial year the creditor.
3) Review your records; are they up to scratch? If it is not, you can have with the ATO a real problem. I have seen problems with people whose POS systems has errors with the ATO.
4) Start planning a date for your stocktake. Although it is not an ATO rule, it is a valuable method of stock control. It's the best way of determining what stock has been lost to theft, spoilage or taken for personal use. I recommend that all businesses do a stocktake at least once a year. Also, without one, you may have a dispute with the ATO over your stock holding.
Good preparation is the key to stocktaking as it is a lengthy and often expensive operation. Typically a shop is looking at four (4) days of work.
We will be doing webinars to help you prepare soon for the EOFY.
"By failing to prepare, you are preparing to fail." — Benjamin Franklin.