POS SOFTWARE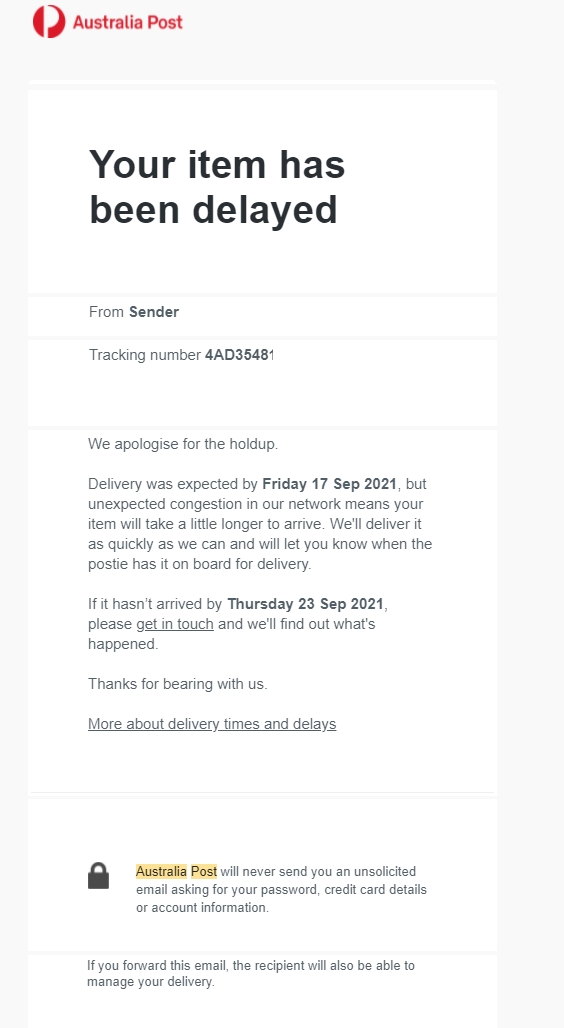 These sorts of emails are, regrettably, common now. COVID has made business peoples lives difficult. In spite of the best efforts of delivery people, everyone currently is encountering delays and lost parcels.  
Fortunately, most people now understand the obstacles. 2021 is a challenging year for everyone. We are all trying to do our best to make it easier.
In my experience, the sooner you notify your customer, the easier it is to deal with the problem. Let them know by a call or email there is a problem. Give your customer the carriers new delivery date if possible, the carrier's reference number and contact details. That may get you out of the loop. 
What you need to do is let your customer know that you are here to support them.
If you do a lot of shipping with one carrier, we have several carriers integrated to automate this process. Unfortunately, many of these are not free services from the carrier but subscription services. So there is a cost for this service.