POS SOFTWARE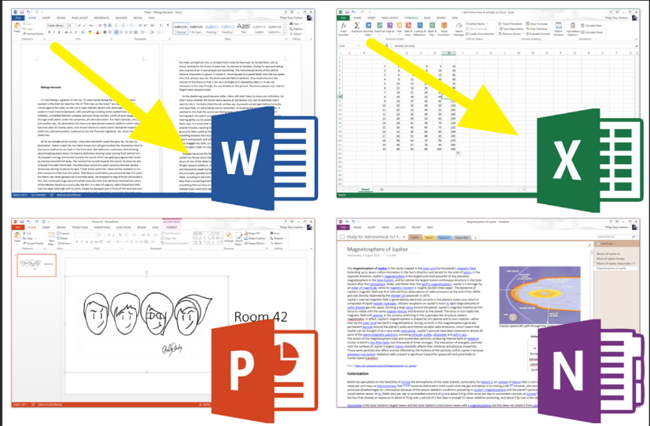 A study of Seek listings showed that a top skill required by employers today was the use of an office suite.  In business today, it's a must-have. The days of secretaries and personal assistants are long over. 
Microsoft Office is so familiar today that almost all software will link directly (natively) into it, including ours. Microsoft no longer supports the old versions of Microsoft Office, yet they work. They also continue to work with our software. Since they are out of support today, you can buy a Microsoft Office Suite 2010 for about $30, which works fine. I use it, and I have not bothered updating it. 
In my experience, the essential functions of a business today are word processing and spreadsheets. I have marked in yellow above these. To me, the rest is a bonus.  
If you want something else, there are plenty of free office software here. All seem to be relatively easy to use, all packed with features, and most importantly, fully compatible with Microsoft Office documents. I  admit I have not used many of them, but I do like OpenOffice, which is there. It's a case of working through them and finding one you like.
They should all will work with our software, although some not natively. So if you decide to use one of these, you may need to do three extra steps, save it in our software, and then open their office suite and call it up. 
Saying this I do recommend that all businesses today use at least one such software.