POS SOFTWARE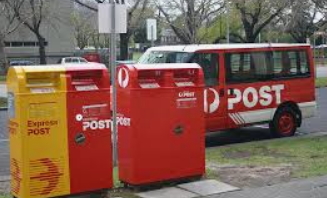 The coming holiday season is a busy time for retailers. Customer's orders are for gifts for friends and family often; they need these delivered. If, like many of my clients, you use Australia Post as your primary delivery agent, you must be aware of the cut-off times for deliveries by Australia Post to arrive in time for Christmas celebrations.
Delivery deadlines mean disappointing customers, and no business wants that. What we want is delighting customers.
Don't Leave Your Christmas deliveries to the Last Minute: Key Australia Post Cut-Off Dates
That's why it's crucial to know Australia Post's recommended cut-off dates for sending parcels and mail this Christmas. Note that disruptions and delays still impact post services; these dates are important guides but not guarantees. Savvy retailers will get shipments out the door as early as possible. 
Domestic delivery cut-off dates: Time Your Local Deliveries
For gifts to loved ones here in Australia, you have a bit more leeway than international deliveries. But it still pays to get packages sent out promptly to ensure on-time arrivals. The information for the cut-off dates are here.
Looking at the table, I would recommend the last dates for sending within Australia:
Regular Parcel Post: Post by December 15
Express Post: Post by December 20
Note that these dates are not guaranteed for a successful pre-Christmas delivery, Australia Post is their guide, so the earlier you can get your parcels sent, the better.
Top tips for domestic deliveries:
Use Express Post for that added assurance of quicker delivery
Verify addresses to avoid delays from missed or incorrect details
Include apartment/unit numbers in the address
Use proper packaging, like boxes, to avoid damage
Getting gifts and orders sent out by mid-December using Express Post gives you the best chance of delighting customers with pre-Christmas deliveries. But you'll want to set and communicate earlier order cut-offs with your customers to allow time for packing and posting.
International delivery cut-off dates: Plan for Long Travel Times
For packages headed overseas, extra time needs to be allowed for travel through multiple postal networks. I would check the countries and when I looked through the list, I was stunned by how many places postal services have been suspended. 
Australia Post's recommended last dates for international deliveries by region:
New Zealand: Post by December 14
USA and Canada: Post by December 12
UK: Post by December 12
Rest of World: Check Australia Post website here
These dates are recommendations, not guarantees. The sooner you can get international orders packaged up and posted, the higher the likelihood they will arrive before the holidays.
Planning ahead and being proactive
With some planning and proactive communication, retailers can minimize holiday headaches around shipping. Get familiar with Australia Post's recommended cut-off dates and give yourself plenty of lead time. Let your customers know the deadlines for guaranteed holiday delivery. And be ready to pivot if postal disruptions hit.
Streamlining holiday logistics leaves you free to focus on what's most important - delighting customers with your products and service. This year may hold some unique challenges, but they can be overcome. Stay flexible, communicate openly, and work closely with delivery partners like Australia Post.
Here's to a successful holiday season with cheer for retailers and customers alike. The right preparation now means you'll be positioned to end 2023 on a high note.
Updated: Article written on the 04/12/2020, now updated for 2023