POS SOFTWARE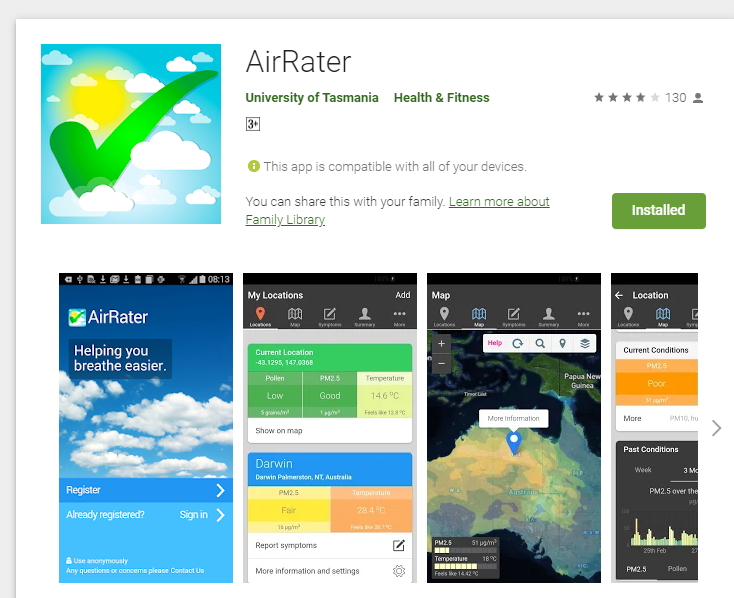 It looks like now the worst of the bushfires are over. Although most of us were not directly affected by the actual fire, the smoke was everywhere. Although we have all experienced plenty of bushfires, I have never know the smoke to be so bad as this one. We did here what most people did, double-checked that the air conditioners were on at work. 
Today almost all the smoke is gone although people today in Queensland told me that there are still problems with the air there. They then asked me if there were any detectors that I knew that could monitor the air quality as I had spoken about it earlier. I thought if they are interested others might be too. 
The one we use is Airrater, and although I am not sure how good it is, it seems to give good results. You can get it on both android and from apple.
It is very easy to set up. You put in there, the places that are important to you, eg work, home, etc. and as long as your mobile phone has an internet connection, it will report the air quality in real-time and also you can set it to give you a warning if the air quality in one of those places goes bad. 
It is also good if you or someone you care about suffers from asthma, hay fever or some other lung condition that impacts their lives.