POS SOFTWARE
I used to go to a supplier of mine frequently, and this quote was on their wall. I liked it so much that I took a copy and put it my wall in our office and now for almost 40 years, I have read it every day I come to work. Mahatma Gandhi was a very wise man.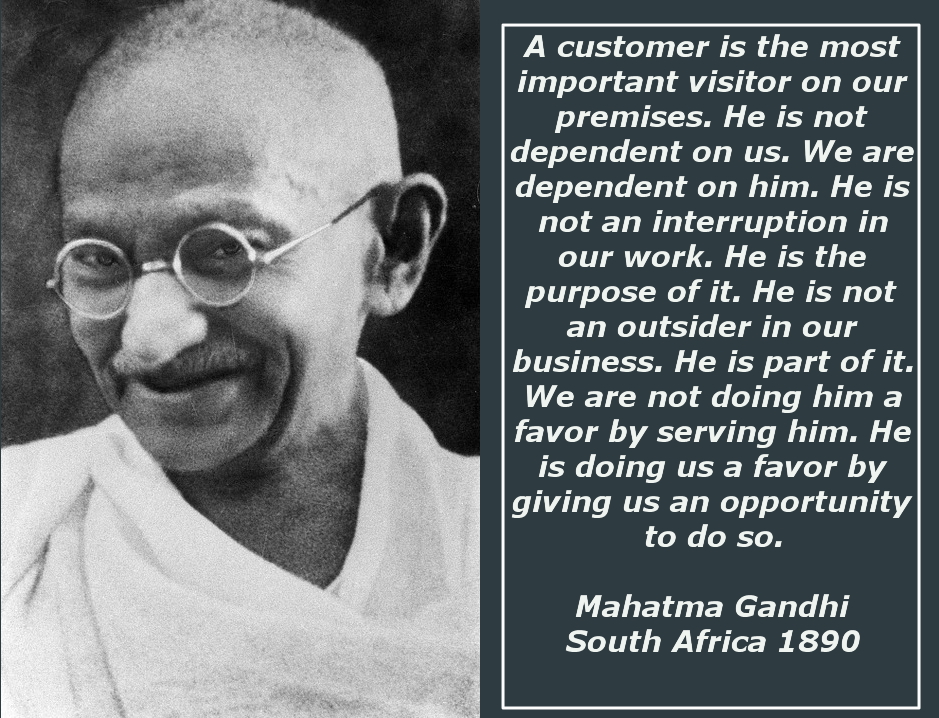 Well, now we are currently putting together our annual support survey for 2019. We have done it every year for 38 years. Boy, 2019 year has gone quick.
What we are seeking feedback from our clients to the service we provide you in 2019. Your responses will be used to assist us in our continually improving customer service. The survey is designed to measure the effectiveness and quality of our services, and it should only take you a few minutes to complete. If you have used our services and want to have your say in improving our performance with your suggestions then, please contribute.

Thanking you in advance

Bernard

PS We are adding two new questions this year to see what web commerce system and Buy Now and Pay Later Solution you are using.