POS SOFTWARE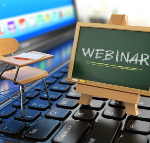 We will be having a webinar on 22 June 2017 at 2:00pm AEST on the end of the financial year with emphasis on the reporting requirements.
The following reports which your accountant which they will require from your point of sale software will be discussed.
Sales reports
Stock Valuation
Customers Outstanding
Creditors Outstanding
Subagents Outstanding
To make sure you do not miss out on this webinar as we expect this one to be very popular please register your interest by calling or emailing us.