POS SOFTWARE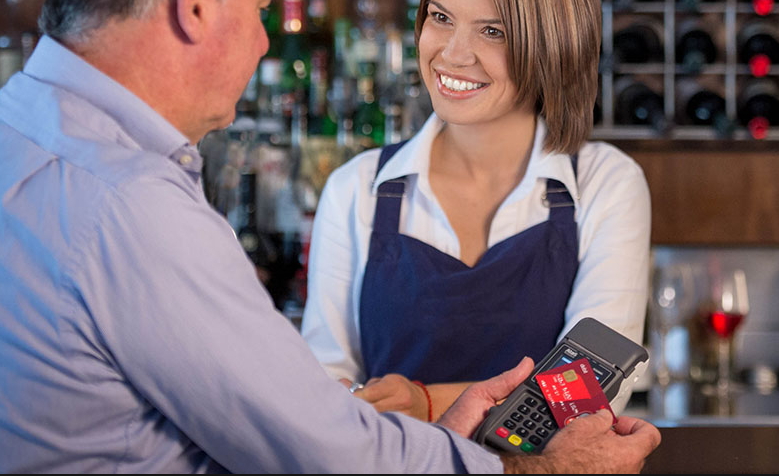 People are now paying with electronic payments more than ever. Many of these electronic transactions come with fees. If you are using Tyro, I urge you to look at payouts that are free. In any case, these fees are costs for the merchant.
Under *Free EFTPOS*, you end the merchant costs by passing on the costs to your customers by adding a surcharge to each transaction.
Buy a coffee and cake in a cafe for $10 under the Free EFTPOS plan; if you elect to pay by VISA, you may be charged $ 10.17. The 17 cents is the surcharge added to your transaction to cover the merchant's costs.
It is easy to set up with our system, and there are a few ways of doing it.
Bank determined.
The banks will look over your account, determine the costs, and automatically charge your client when you do the transaction. It is fast and easy to set up. The main problem here is that many people do not come up with the bank's figure when they calculate it. There are costs the banks are not passing on.
If you want to investigate or need extra information, I suggest you talk to tyro so click here.
Manual
As such manual is the most popular, people calculate the figures and then have their POS System charge their figures. If you are going to do this and calculate your fee at 20 cents, make it either 19 or 21 cents, not 20 cents. Studies show that the 20 cent figure looks suspicious. This is true of 15 or 25 cents too. If it comes in at about 25 cents, make it 24 cents or 26 cents.
You can enter the figure where the yellow arrow is shown with the pay types circled on the point-of-sale screen below.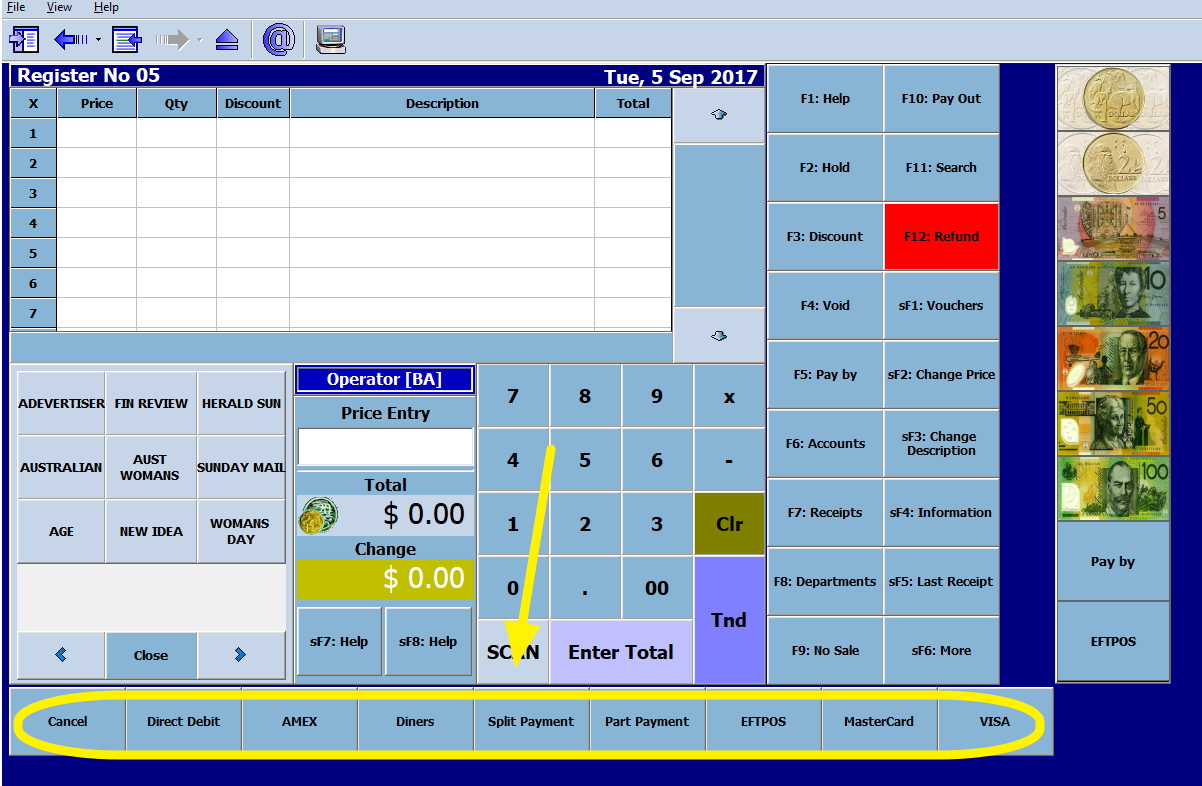 You then set up your pay types with your surcharges at the appropriate rate.
Note in both cases. If a customer complains, you can remove the surcharge. Often many do not charge these fees on high transactions, to encourage people to spend more.
Under the Consumer Law provisions, you must be transparent about these fees. You should display a sign that such fees are being charged.
A final note: What will be the effect on your business for doing this is something you will need to consider. We looked into it and decided not to charge such fees.