POS SOFTWARE
We are entering now the holiday season, the next major one in the rank is on the 29 November, Black Friday which as you can see from google trends now has overtaken in interest in Australia Fathers day. It is a shopping holiday,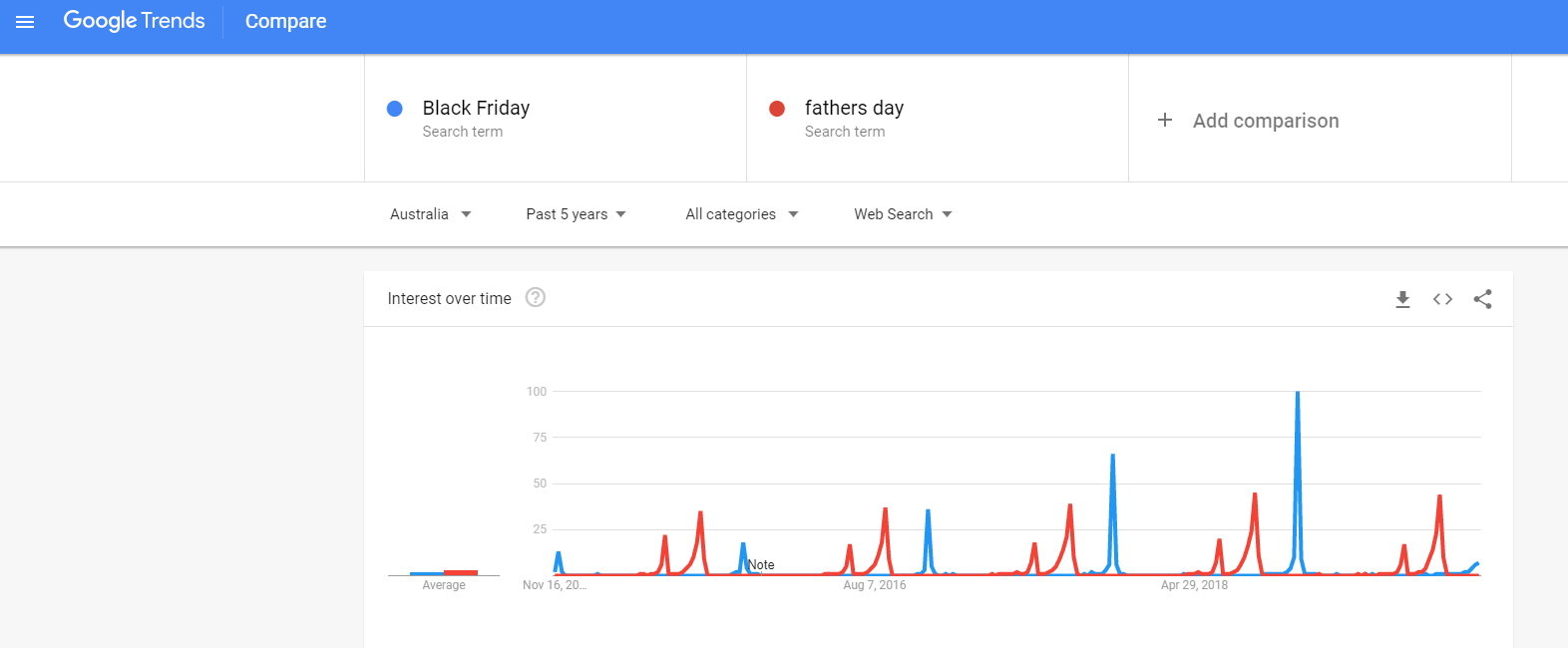 As you can see from the graph, Black Friday in blue has overtaken in Australia interest Fathers Day.
While the sales aren't quite so big in Australia as in the USA where it is the biggest shopping day of the year, it is a big shopping day whose sales are growing every year here. Last year on Black Friday, Australian shoppers spent about $320 million. I bet its more this year as interest in it this year appears to be extraordinarily high
I noticed that most of the larger retailers, eg Woolworths, IKEA  and Priceline are all doing something. Why not you?  
Easy to set up in our system a special!
Pick a few products and advertise it as a Black Friday special with an offer like  
* XXX dollars off - What people like on Black Friday are expensive items on discount
* BOGO - Buy <some quantity> and get one free. This has proven to be a very successful method of selling 
* Double points - Can often work
Give it a whirl and see how you go.
Update: In a South Australian, retailers across the Adelaide CBD and suburbs will be given the opportunity to trade until midnight on that Friday, as a result of strong demand from consumers.