POINT OF SALE SOFTWARE Serious Retail Made Simple
TOTAL POS SOLUTIONS
 
We're dedicated to building the best point of sale, with the best retail management tools.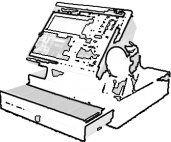 MULTI-SHOP SYSTEM
 
If you own more than one store or if you would like to own more than one store, our multi-shop POS systems have the tools and features to help you.
 

WEB STORE
 
Web Store makes the world your storefront, helping you grow your business while keeping your retail systems management simple. It integrates into our POS software, so giving you a single view of all of your sales, inventory and customers, be they in-store or online.